Diversity in Teaching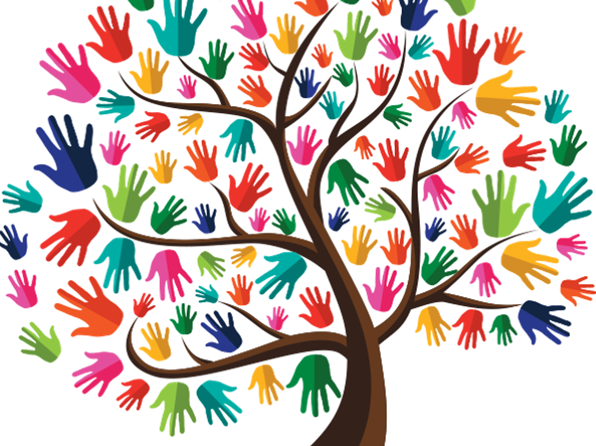 Background
"The University promotes the diversity of its members and affiliates and opposes discrimination based on ethnicity, language, home country and origin, religion or world view, gender, age, sexual identity or disability." (§ 2, Paragraph 5, Constitution of the University of Freiburg)
The heterogeneity of the student body has increased in recent years - and will continue to do so. Individual life plans and demographic developments, increasing variety of accessibility and entitlements, and the internationalization of studies contribute to diversity among students, which also poses growing challenges for the design of studying and teaching.
When talking about heterogeneity in the university context, in addition to the dimensions defined in the General Act on Equal Treatment (AGG) - age, gender, ethnic origin, religion/world view, disability/chronic illness, and sexual identity - the following criteria are particularly relevant:
Type of university entrance qualification
Educational biography, previous education relevant to studies
Learning strategies, individual learning behavior
Life circumstances (e.g. financing of studies, family obligations)
The students' diversity provides the opportunity to use different competencies, perspectives, and experiences of the individual students for a successful learning and development process of all. At the same time, it must be ensured that characteristics that are not related to performance have no influence on its assessment.
Diversity competence in the context of academia involves the ability to live up to diversity among students, as well as their different experiences and needs, and to deal with it constructively. The goal should be to offer all students the best possible study conditions in a non-discriminatory, open, and appreciative environment. This requires, among other things, suitable instruments and methods for designing diversity-sensitive teaching.
---
Aim of the toolbox
With the help of this toolbox, we want to give the opportunity to everyone who is involved in teaching at the University of Freiburg to find, test, and apply instruments for self-evaluation, specific teaching-learning methods, checklists, and learning units on central didactic fields of action for such diversity-sensitive teaching in their respective teaching settings.
Dealing with the contents of the toolbox does not require any specific prior knowledge. All you need is a certain degree of openness, an interest in trying new things, and a little time. As always, when it comes to dealing with different people, there are no nostrums. All the topics, examples, and suggestions given should therefore be adapted to your particular (teaching) context, if necessary.
---
Toolbox chapters
The toolbox is divided into four chapters:
The checklists shall provide ideas and food for thought for your approach to university teaching and your concrete teaching offer. They are not designed as or intended to be knowledge tests or checks!
You can download the checklists as a pdf document, print and work with them, if required. The document contains checklists on the following topics:
Self-awareness
Diversity knowledge
Curriculum development
Planning and conception of teaching-learning offers
Implementation of teaching-learning offers
Advising and support
Examinations
Evaluation
2. Guidelines/Learning Modules
In this chapter, you will find further recommendations or learning units and relevant literature on the above-mentioned topics.
In addition, we have compiled a few practical exercises for you, which you can use or try out in your respective teaching setting - if they seem appropriate to you.
In this chapter, central terms of diversity research, diversity management, and diversity-sensitive teaching are explained.
4. Further links and literature
In this chapter, you will find links to relevant institutions of the University of Freiburg, to other universities as well as further literature references.
---
Framework
This toolbox was developed as part of the project "Diversity Sensitization at the University of Freiburg". The autonomous departments of the student government  applied for it and it was financed by student quality assurance funds (QSM). The project ended on December 31, 2018.
More information about the student quality assurance funds (now student proposal budget) can be found here.
The translation of the toolbox was enabled by EPICUR.
The toolbox is not exhaustive! We are instead interested in a continuous review and further development.
So if you have any questions or comments about this toolbox, please feel free to contact us. We welcome your comments and suggestions for further development!
Contact person: Felix Wittenzellner; felix.wittenzellner@zv.uni-freiburg.de; Phone: + 49 (0)761 203-4432.